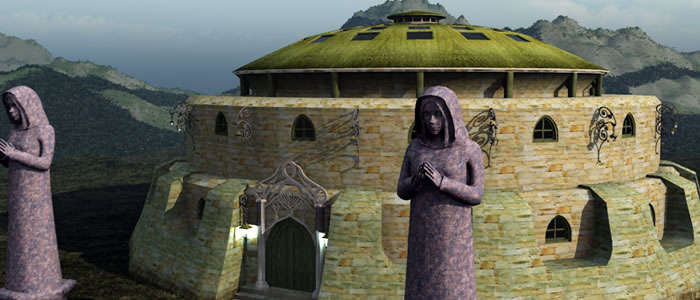 Elves do not die of old age, but they can suffer death by mischance. If an elven mind or heart is damaged or they suffer iron poisoning, it is one of the few times that an elf may sleep. Special elven loremasters and healers – followers of the Great Mother, accept the terribly ill into the House of Sleep, where the elf may sleep for weeks, months, years or more in a magical sleep chamber. Although the chambers resemble human coffins, they are accessible in small rooms where family can visit and sing soothing mystical chants over their kin.
This model is available in versions for 3DS MAX (with game licensing!), and art/render licensing for Poser / DAZ 3D, Shade 3D, Vue 3D and Bryce. If ordered directly from Meshbox Design or Mirye Software, you also get a 3DS version.
Get it now at Mirye Store.
This model is the bonus model for Elven Village Volume 3 Complete Edition and only available as a part of that set. Order the Complete Edition and get all eight models at one low price.