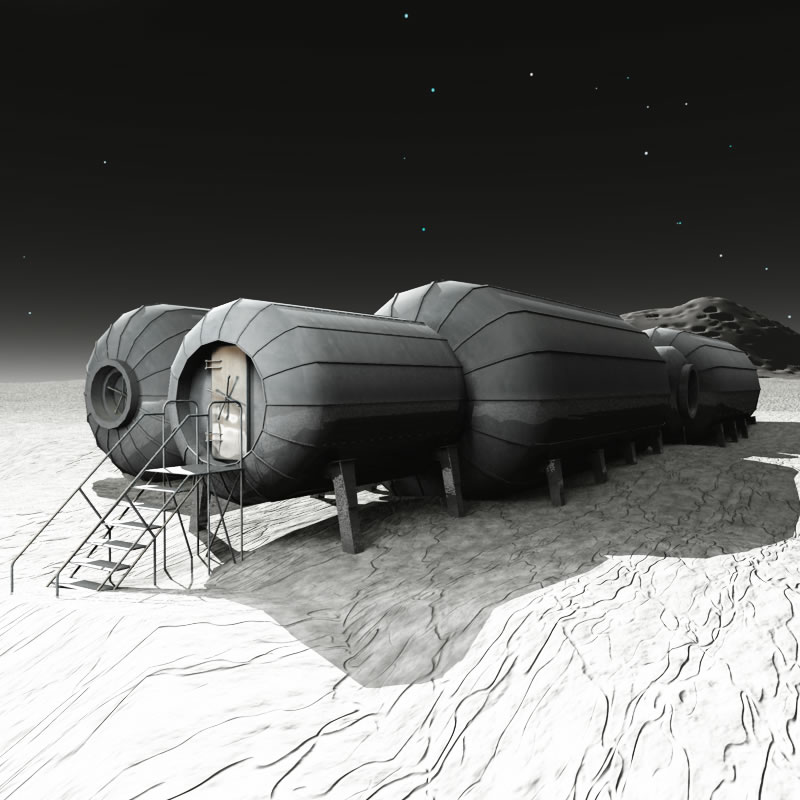 Meshbox Design announces its first new model collection release of 2014, Near Future: Lunar Colony Volume 1, a "hard science" model set based on today or near future technology. The first model in the series (model 1 of 8)  is Lunar Habitat, a modular housing system usable for permanent residence on the moon.
This model set is available in a PRO version (with .max files, real time playback licensing), as well as Art License versions for Shade 3D, Poser & DAZ Studio, Vue and Bryce.
A pre-release discount is offered if the set is ordered before the final model is released. As with other model sets, if ordered on the first weekend, an additional discount is available – with the bonus discount ending January 28, 2014.
This model set is currently available on Mirye Store.