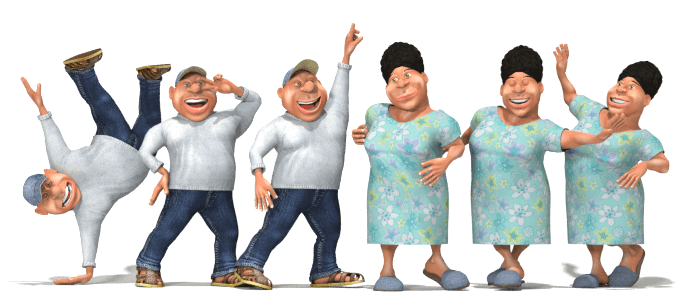 Male and female toon characters incorporates minor fixes plus add the previously released Dance Pack for free.This character set from Meshbox Design includes both fully textured 3d characters, including Mr Chunk and Mrs Chunk. Each figure also includes a default clothing set.
Chunk is also the basis of Meshbox Design's original Santa Claus character Toon Santa(tm). Toon Santa gets a new, themed suit each year, and also a similarly themed Santa's Village. Toon Santa 2016 is under development and a contest to guess this year's theme will begin soon.
A special version of Toon Santa is the official Santa Claus of NORAD Tracks Santa. Watch for the NORAD Tracks Santa site to come to life on December 1, 2016. Christmas 2016 marks a full decade of Meshbox sponsorship for the international institution for tracking Santa Claus.
Where to Get Chunk 3D
This character is licensed, but free for use with Smith Micro Poser and DAZ 3D DAZ Studio. You can download Chunk 3D 1.7.1 from the Mirye Software store.