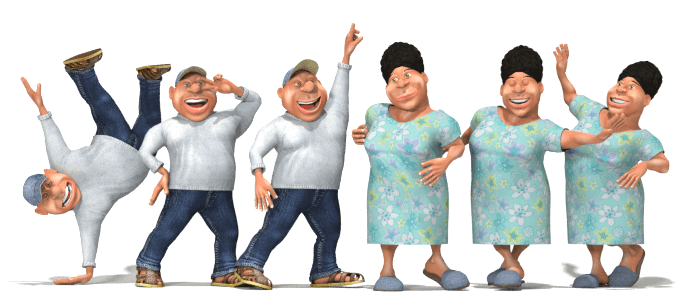 Male and female toon characters incorporates minor fixes plus add the previously released Dance Pack for free. Continue reading Free Chunk 3D Character Updated to 1.7.1 with Fixes and New Dance Poses →
I have been wanting to update this for a while! This a free suit of clothing for Chunk 3D, our free Toon People character.  The original release was a good one but I realized later that the texture mapping needed some additional work, and some of the items were not optimized well.
So we've done a new unwrapping, and you'll find all the OBJs there as well. You can currently download Chunk 3d for free and download Superhero Suit Basic 1.0.2 for free through Mirye Store. Even though there is a field for cost, you can just enter $0. Any donations are appreciated but not necessary.
We have future updates planned for Superhero Suit Basic for Chunk, including merchant resources so you can create your own customized suits.