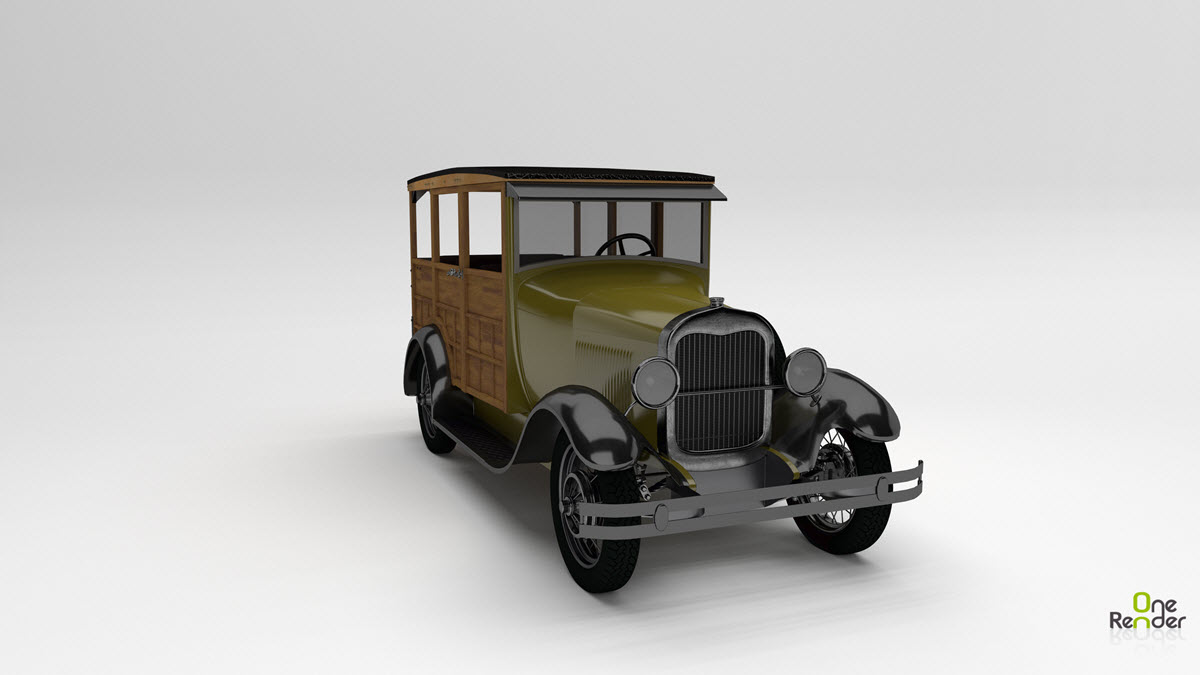 Here is a first render of our 1929 Model 150A Woodie Station Wagon model rendered on OneRender.This is model 3 of 8 of the American Cars in the 1920s series of models. It is available for 3DS MAX, Poser / DAZ Studio, Shade 3D, Vue 3D, Bryce and Blender.
Based off the easier to operate but more technically complex Model A, the Model 150-A was the first station wagon of its kind produced by a major auto manufacturer. The 150-A Station Wagon offered enough space for up to eight passengers, while the two rows of removable rear seats improved cargo capacity.
The model was first designed in 3D Studio MAX, then imported into OneRender. I updated the textures using some slightly modified versions of OneRender custom shaders plus some of their standard ones. I don't quite have the body paint style right, yet.
If you haven't tried OneRender yet, it is a great solution for using someone else's processors to do your renderings – plus there is a free level.
Where to Get this Model