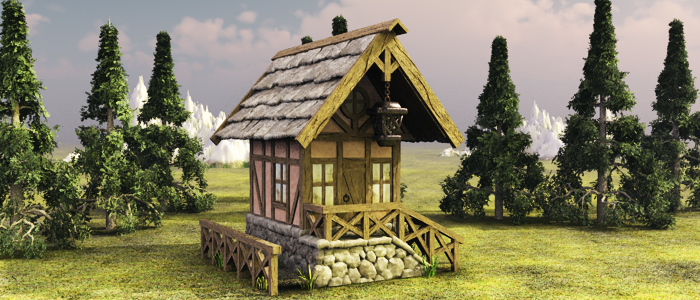 Medieval Mayor's House  is model 8 of 8 in a 3d rpg fantasy model series for art, animation and game art. For Blender, Poser / DAZ Studio, Vue 3D, Shade 3D, Bryce & 3DS MAX. From Meshbox Design.
The town mayor can be a great source of a next adventure, and now and then he also needs to address the town – from his front porch. This two story building in pinkish stucco has a wonderful hanging lamp. It can easily be used as another type of grand building.
Each component is separately textured, allowing you to make parts visible or invisible, then render each step of the building as it is built. Includes 29 texture, normal and transparency maps.
Where to Get Builder's 3D Models
Medieval Mayor's House Gallery