The team did some similar renders for Microsoft as a part of the NORAD Tracks Santa project. Here is a free wallpaper you can use that utilizes Toon Santa and Toon Santa's Wrapping Factory 3D models.This 1920×1080 image below is free for your use, with the provision that you do not share it with others (if you have friends that want it, direct them here).
Download This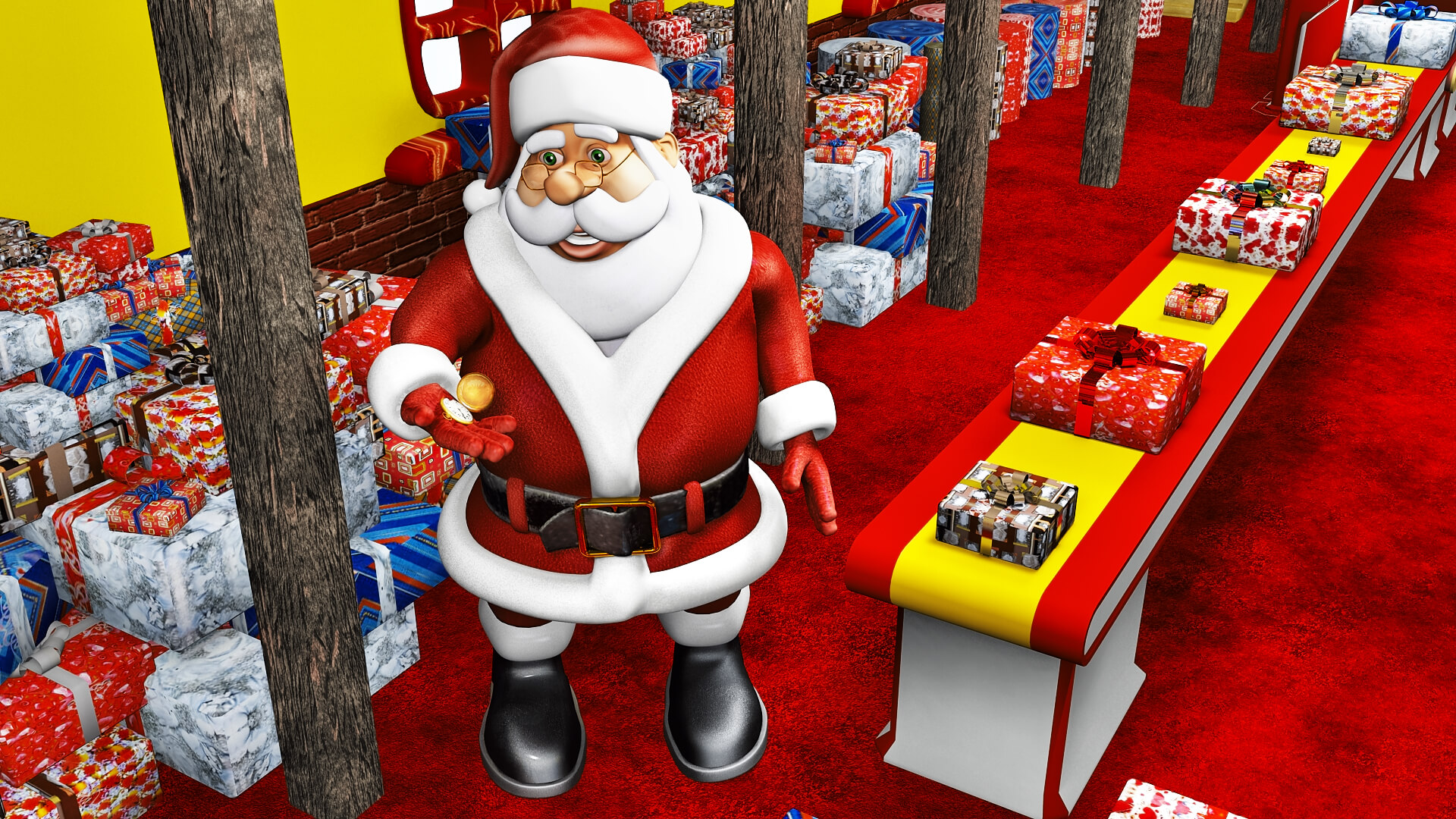 How it Was Made
The character is Classic Red Toon Santa 06,  our original 3D Santa for Poser & DAZ Studio. We set him up in Poser first. This involved also adding the glasses, pocket watch and a variation on a pose from Conductor Santa 07. Both are included in the Toon Santa product.
The building, presents, machinery and the like are Wrapping Factory, a model in the Christmas Village series.
I had already set up Wrapping Factory in e-on software's Vue, with native lighting, so I utilized how easy it is to import Toon Santa from Poser into Vue.
In Vue, I made a few tweaks. These include:
Applying native metals and glass textures to the glasses, pocketwatch and belt buckle
I applied a native tree trunk texture from Vue to the wooden supports
I applied a custom shader I made for the red carpeting texture on the floor
Glossed up some of the ribbons by making them reflective
I realize that I could have just as easily done all of this in Poser 11 with its superb, native Superfly renderer, or imported it into OneRender and had similar results, but….Im lazy! I already had the Wrapping Factory pre-lit in Vue so why not?