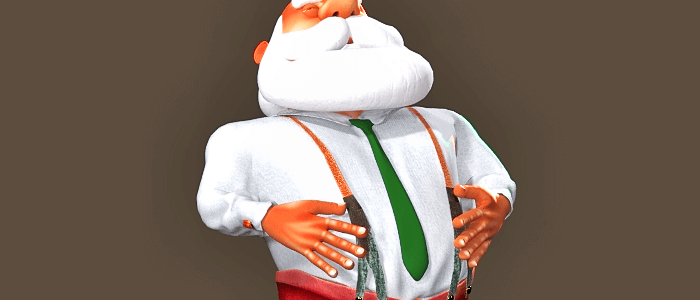 Meshbox Design's Toon Santa 15 Fedoraville 1950s themed Santa gets a new set of suspenders. Get them now.
The suspenders are adaptions of the suspenders included with Gentleman Santa, another character included with Toon Santa 15. These suspenders work with the newly released Fedoraville Santa's pants and dress shirt.
The update is included in an updated archive through either Mirye Software or Content Paradise. You can also download the patch separately from Content Paradise at no additional cost.