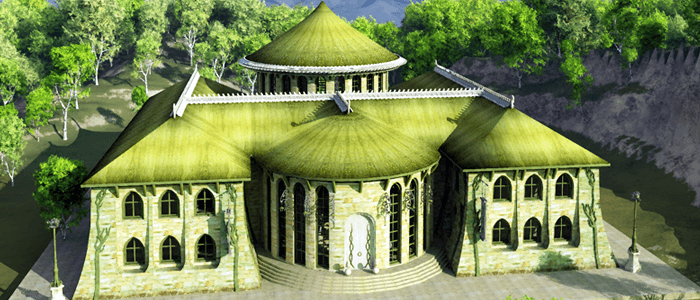 Elves of the Owl Clan prefer larger townships with a central town hall where open debate can take place before the High Loremaster or Judge of the clan. Enter through the front doors, past magical owl guardians. The entire building is shod with ancient green dragon skin to ward against magical attacks.This model is available in versions for 3DS MAX (with game licensing!), and art/render licensing for Poser / DAZ 3D, Shade 3D, Vue 3D and Bryce. If ordered directly from Meshbox Design or Mirye Software, you also get a 3DS version.
Pre-order Elven Village Volume 3 Complete Edition and get all eight models as they are released. These include the seven available as individual models, plus the bonus model 8 which is only available as a part of the set.
You can also now get this model on Content Paradise.