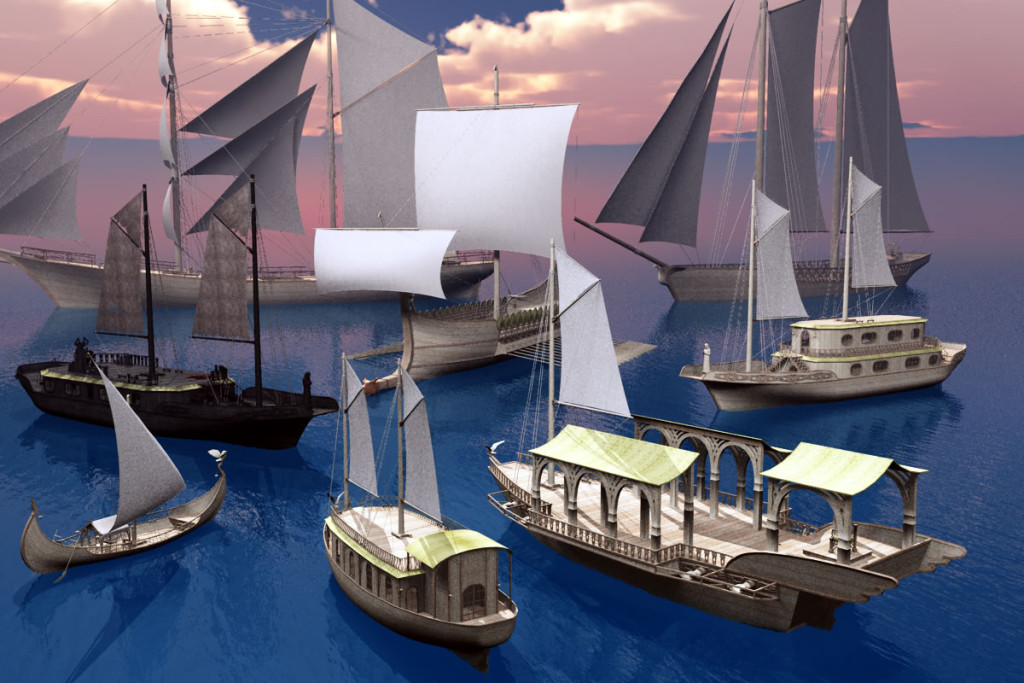 All eight models in the 3D model series from Meshbox Design for 3DS MAX (game licensing), Poser / DAZ Studio, Vue 3D, Shade 3D, Blender and Bryce are now released.Almost all Elven noble houses have private sea fleets, and each vessel sports a masthead of the totem animal of the house. Beautiful Elven ships (with the exception of the evil Banshee Ship) are welcome at ports for trading and merely to gaze upon them.
Each model is completely textured and furnished inside.
Elven Journeys Volume 1 Complete Edition
This model set includes all seven individually available models in the series plus a bonus model that is only available in the Complete Edition: Elven Banshee Ship.
Licensing for Elven Journeys Volume 1
The model set can be ordered in a Game License version or Art License Version. The Game or "PRO" license allows inclusion of the geometry and textures into 3D games and real time 3D presentation. The Art License allows use in 3D animation and still renders.
Where to Get Elven Journeys Volume 1 Complete Edition
This product is only available through Mirye Software Store.
Elven Journeys Volume 1 Complete Edition Gallery