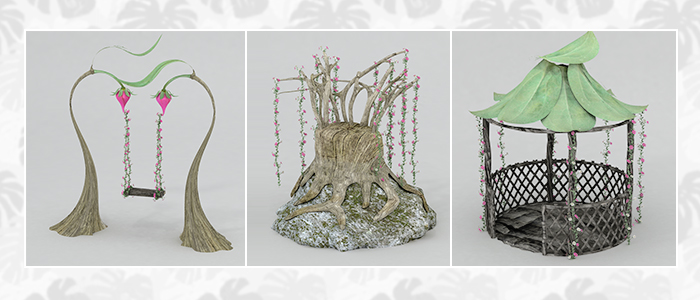 These simple yet beautiful faerie props are now available individually for Poser & DAZ Studio on Mirye Store and Content Paradise.
Other versions of these models will be available in other formats in the near future.
You can also get these three models as a part of Faerie Handmaiden of the Spring Court.