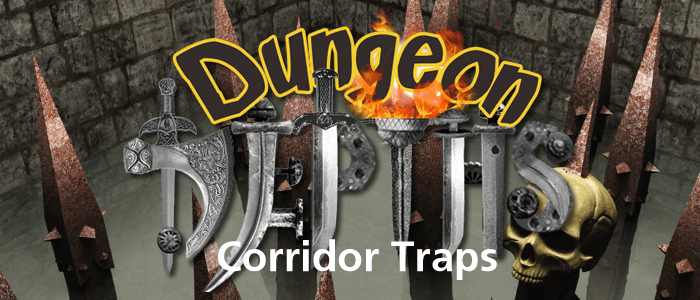 What's a dungeon without corridor traps? Add many common dungeon corridor traps with accurate use of space for all the mechanical parts. For 3DS MAX, Poser / DAZ Studio, Shade 3D, Vue and Bryce. Available on Mirye Store and Content Paradise.
Get all the well know traps including:
Spike Pit Trap (with victim and bottom level access door for cleaning out the pit)
Spear Trap (step between the walls and spears are launched)
Pendulum Trap (probably not realistic but RPG spectacular!)
Block Drop Trap (step underneath and SQUISH)
The set includes high resolution textures with accompanying bump and normal maps to control surface texture including natural vs brick style stonework, and as applicable, 4 x 4 and 9 x 9 floor type versions.